MIKE ZONE'S - BLAST ZONE
A NEW VOICE FOR THE AMERICAN CONSERVATIVE
To all conservatives, moderates, independents, Reagan Democrats! We must bring out the vote and send a message to the liberal left in this country that we will stand and vote for our rights, freedom and conservative values in this and the 2008 elections. We will not go down without a fight!
We find many Republicans and conservatives to be disenfranchised with the current Bush administration! While not expecting a blind partisan allegiance to the Republican party, the DEMOCRATIC alternative would be an incredible disaster for the United States of America. We have too much too lose here at home and abroad. VOTE AND VOTE REPUBLICAN! Tell your candidate you want change in Washington!
DO NOT TURN OVER CONTROL OF THE HOUSE OR SENATE TO MICHAEL MOORE, CINDY SHEEHAN AND THE LIBERAL LEFT!
Links to freedom!
The following links will take you to the views and opinions of several true patriots of our day who dare to offer truth in reporting the danger the United States and the world is facing with regards to the growing spread of IRANIAN Islamic Terror, and it's ultimate objective in securing nuclear weapons as well as the current cross border invasion by illegal immigrants.
CLICK HERE
FOR TORONTO SUN ARTICLE ON NUKING IRAN
CLICK HERE
FOR MICHAEL SAVAGE.
CLICK HERE
FOR TAMMY BRUCE
CLICK HERE
FOR STEVE EMERSON / TERROR EXPERT.
CLICK HERE FOR PATRICK J. BUCHANAN
CLICK HERE FOR JED BABBIN / THE AMERICAN SPECTATOR
CLICK HERE FOR CHRISTOPHER HITCHENS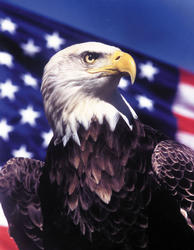 The Blast Zone new podcast series coming October 1, 2006! Get ready to nail the inept left to the wall!
PLUS MORE ARTICLES SHOWCASING THE DYSFUNCTIONAL AND DANGEROUS LEFT INCLUDING SCHUMER, REID, PELOSI, BOXER, KENNEDY, DEAN, FEINSTEIN, FEINGOLD, AND MANY OTHERS WHOSE INEPT, IGNORANT AND MISGUIDED POLICIES COULD GRAVELY CRIPPLE OUR NATIONAL SECURITY!
Thanks for checking out The Blast Zone. There will be many changes and improvements in the days, weeks and months ahead. We are commited to bringing you cutting edge opinions and editorial copy regarding some of the most important and critical topics of our day. The elections this fall and the Presidential election of 2008 are perhaps the most critical of our nation's history. We intend to energize the conservative Republican base in the United States and bring more voters to the polls than ever before. We look forward to having you back!
Mike Zone
An interesting quote regarding the spread and infiltration of radical Islam into the peaceful religion of Hinduism that should be considered by practitioners of all faiths .....
"Hindu Militancy is the only solution left for India. Let one weed grow on your lawn by tolerating it will result in more weeds until they take over healthy grass. Destroy the weeds that live in India. Kill them at their roots"
- Rohit Vyasmaan, HinduUnity.org